Jersey pink granite
Perfect for finishing off driveways, patio and landscaping projects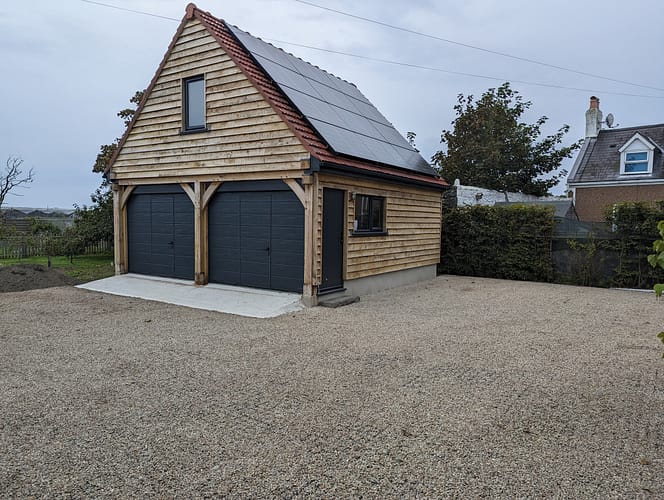 Garden Sheds
A popular addition to any outdoor space, providing valuable storage and workspace solutions.

Cedral Cladding
A low-maintenance and long-lasting solution for the exterior of any building.

Builders Merchant in Guernsey
At CDS Guernsey, located in Pointes Lane, we are your premier builders merchant in Guernsey. With an extensive selection of top-quality materials, tools, and fixings, we provide everything you need for your building projects. Our commitment to excellence ensures that you have access to the best products, backed by our knowledgeable team and exceptional service. Whether you're a professional builder or a DIY enthusiast, trust CDS to deliver the highest standards. Experience the difference of a comprehensive range, superior quality, and a customer-centric approach. Build with confidence, build with CDS.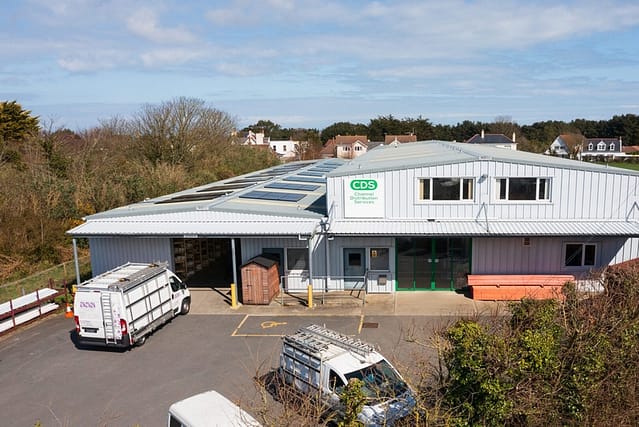 Sign up for a trade account
Signing up for a trade account is quick and easy. You will have access to discounts, exclusive deals and our dedicated team to help grow your business. Join now and take your business to the next level!

About CDS Guernsey
CDS stands as a prominent builders merchant in Guernsey, offering an extensive range of products across various categories. From fixings and fasteners to drainage and civils, building materials, tools and equipment, plumbing and heating supplies, cladding and facias, architectural ironmongery, timber and MDF, and even automotive oils, CDS in Guernsey has become a one-stop destination for all building project needs.
What sets CDS Guernsey apart is not only the breadth of its product lines but also the unwavering commitment to quality. Each item in their inventory undergoes rigorous scrutiny to ensure it meets the highest standards, empowering customers to build with confidence. The team at CDS is composed of knowledgeable professionals who are dedicated to providing exceptional service and expert advice, assisting customers in making informed choices for their projects.
CDS Guernsey takes great pride in its rich history and the strong relationships it has built with customers and partners over the years. The company's success can be attributed to a customer-centric approach, ensuring that every interaction is personalized and tailored to meet the unique requirements of each individual. Whether it's a small DIY project or a large-scale construction endeavor, CDS is committed to delivering the right solutions and exceeding expectations.
As CDS continues to grow and evolve, the core values remain unchanged. Quality, reliability, and exceptional service are at the heart of everything they do. With a clear vision for the future and an unwavering dedication to their customers, CDS is poised to remain a trusted and leading builders merchant in Guernsey, supporting the local building industry for years to come.
Our reviews
Very helpful staff good range of products and easy returns. free fire wood as well!!!
Adrian Ross-Magenty
Helpful staff and great product range
Sam Rouxel
Great customer service and happy to help advise on the correct purchase.
Sean Johnson
Always amazing and friendly service great range of gear
daniel Blackler
Always pleasant staff and a great merchant
Kevin Le Page
Got a must things if they haven't will get soon as they can friendly staff
Andy Le Maitre